With a collective of global artists from all around the world, we utilize social media to engage our fans, further spreading the reach of marketing campaigns and other efforts our clients are looking to expand upon.
Given our roots in the tribute art genre, we've developed our own fan following over the years.  While it's not really a "club", it developed out of respect and love of what we do.  We're passionate about what we do and our fans are too.
We think outside the box, always pushing the envelope to bring new ideas and concepts to the table for our clients.
Poster Posse Youtube Universe
Meet the Posse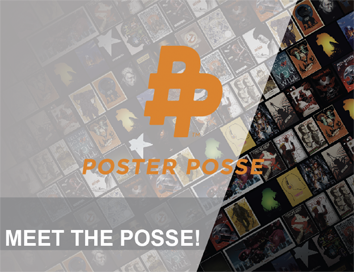 Meet the Posse is an on-going series of video interviews with the Poster Posse Pro's.  This week's interview is with artist, Orlando Arocena.  Click above to go to our new Youtube channel to check out the interview, as well as, other great videos of our artists doing what they do best.  Make sure to subscribe to our channel, as there will be upcoming special posts and opportunities to win great art!
Collaborators & Conspirators