Cryssy Cheung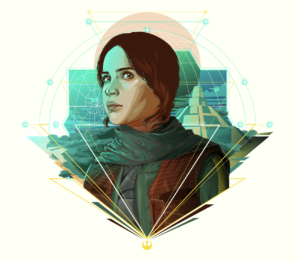 Cryssy Cheung is a New York-based, award winning illustrator, art director and designer. She is deeply influenced by such artists as Chiara "Milk" Bautista, Stina Persson, and the posters of Alphonse Mucha. Cryssy came of age during the early days of digital art, and quickly developed a passion for Illustrator and Photoshop. She followed her bliss to the School of Visual Arts, where she refined her skills, creating vivid dreamscapes populated by evocative characters with curious motives. While these ethereal worlds are her passion, Cryssy also works as an art director for Viacom network TV Land, is a licensed artist for Star Wars, and illustrates comic book covers.
What does being a part of the PP mean to you? 
I'm currently new to PP, but my experience so far has been amazing. Everyone is so supportive of each other, and the community is pretty tight-knit. Look forward to working together with PP on future projects!
What has been your favorite PP or client project so far? 
So far, I've only participated as a guest artist with PP. I did a terminator piece in celebration of women's history month last March.
Who/what are your biggest influences? 
I love going to art museums, especially in different cities. Also, having friends who are also artists has influenced me to push and challenge myself in ways I haven't previously thought to go. Some things I like are: Alphonse Mucha's posters, old cigar box designs/lithograph work, vintage travel posters, the cosmos and cats.