There is no denying the brilliance possessed by writer / director, Christopher Nolan.  Since 2000's "Memento" he has given us some mind-bending, engulfing and mesmerizing stories. "Batman Begins," "The Prestige", "The Dark Knight," "Inception" etc. have all given us a smorgasbord of excellent storytelling partnered with an incredible visual assault that leaves fans craving his next film project.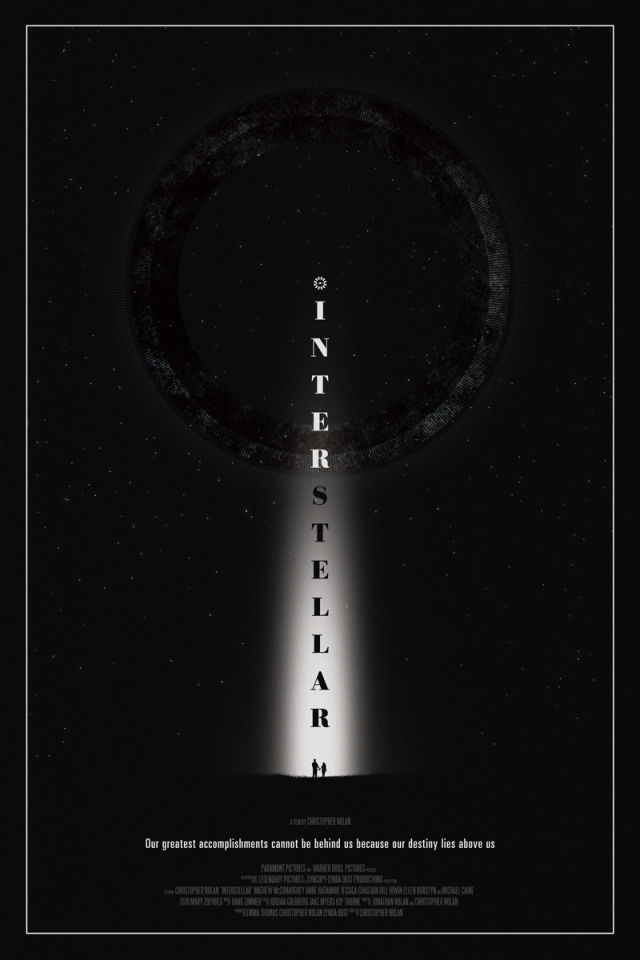 Well the Poster Posse is right there with you which is why we are excited that our newest project pays tribute to Nolan's new flick, "Interstellar."  "Interstellar" chronicles the adventures of a group of explorers who make use of a newly discovered wormhole to surpass the limitations on human space travel and conquer the vast distances involved in an interstellar voyage.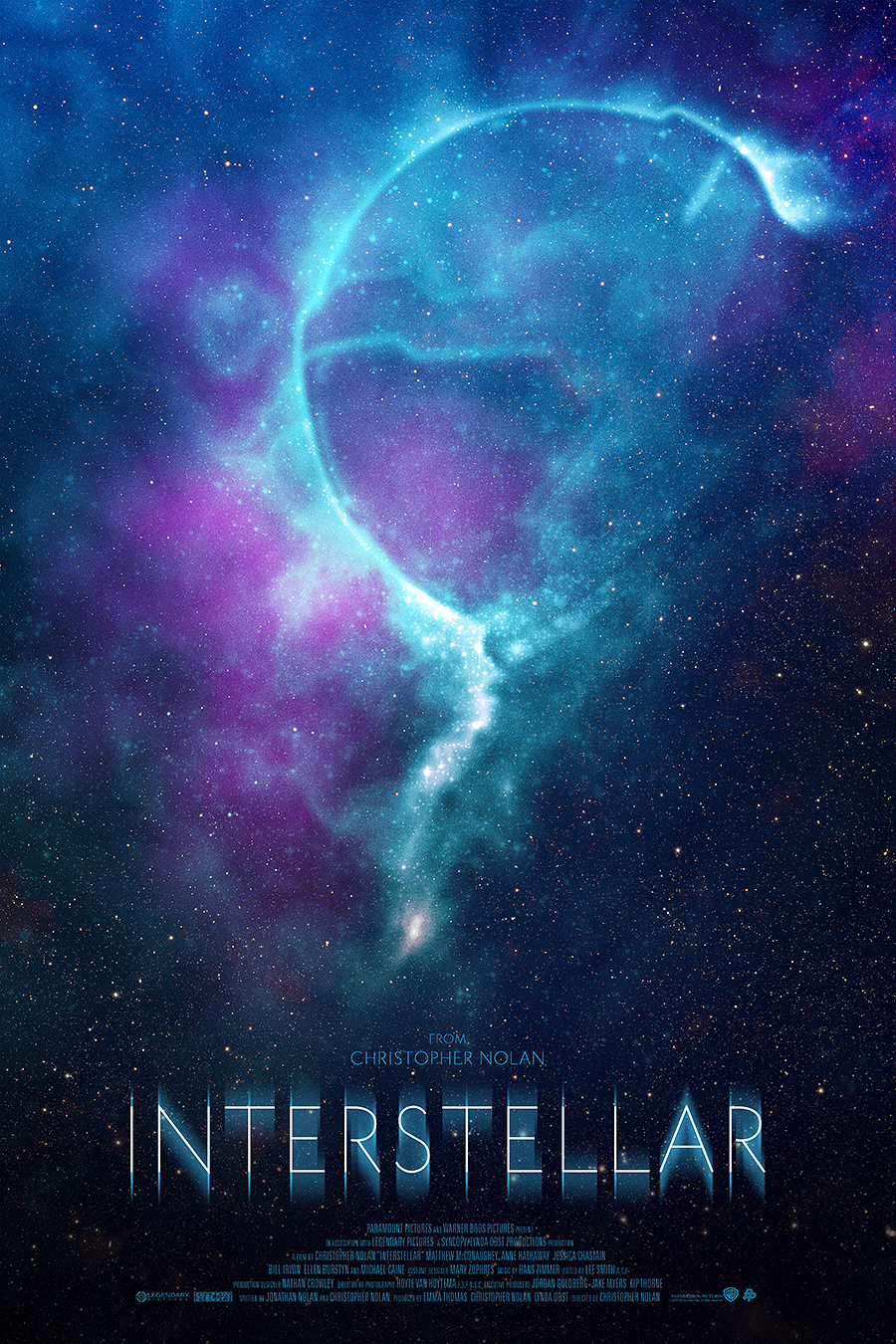 John Aslarona – USA  (new member)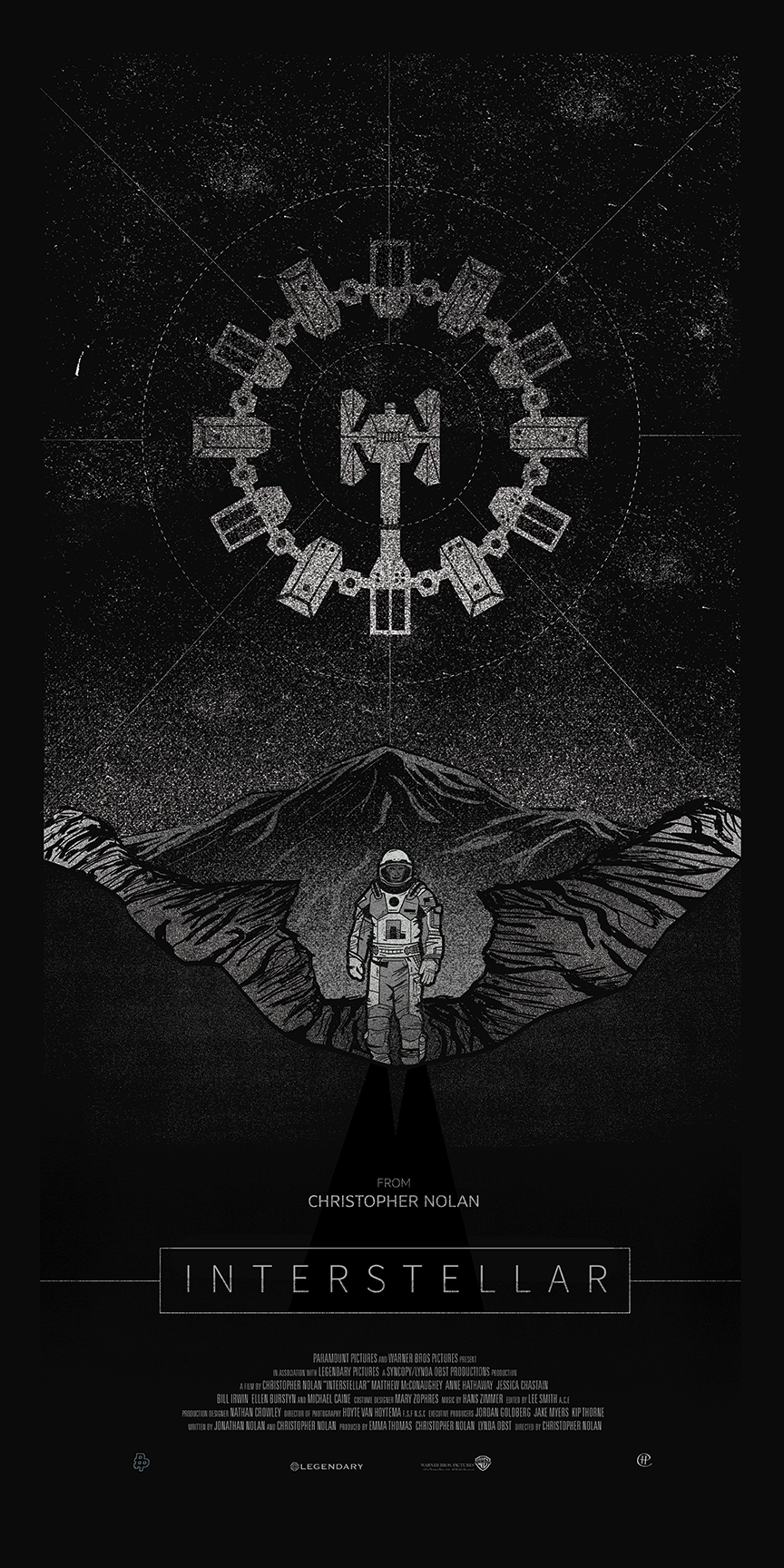 Harlan Elam – USA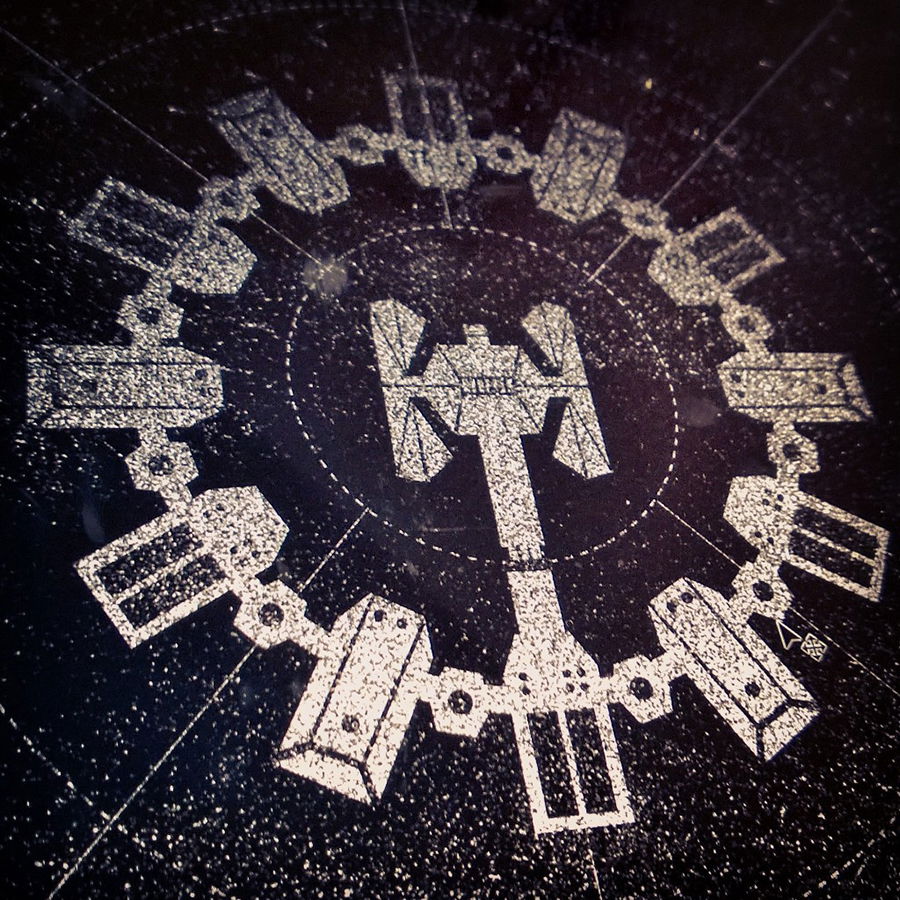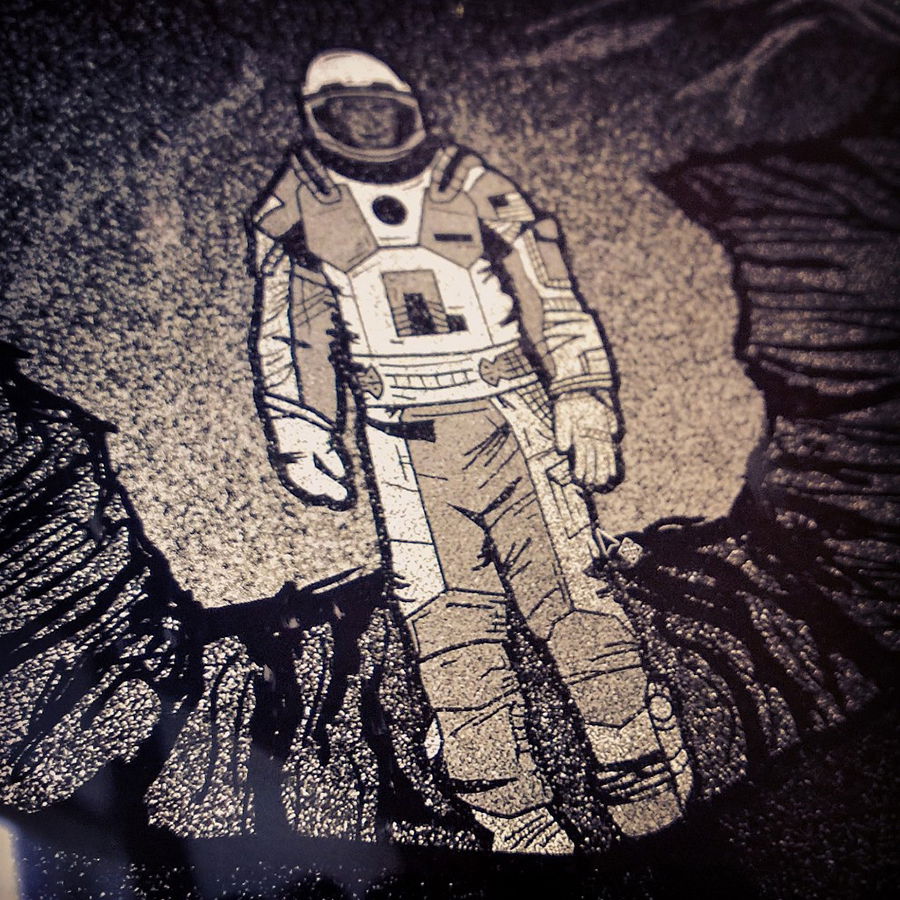 Harlan Elam detail shots
The film stars Matthew McConaughey, Michael Caine (one of Nolan's go-to actors),Jessica Chastain, Anne Hathaway, Matt Damon, Bill Irwin, Ellen Burstyn, Casey Affleck, Topher Grace, John Lithgow, and Wes Bentley.  After watching the trailers, we can't help wonder if McConaughey will be getting another award for his trophy case with this performance?
Rodolfo Reyes – Mexico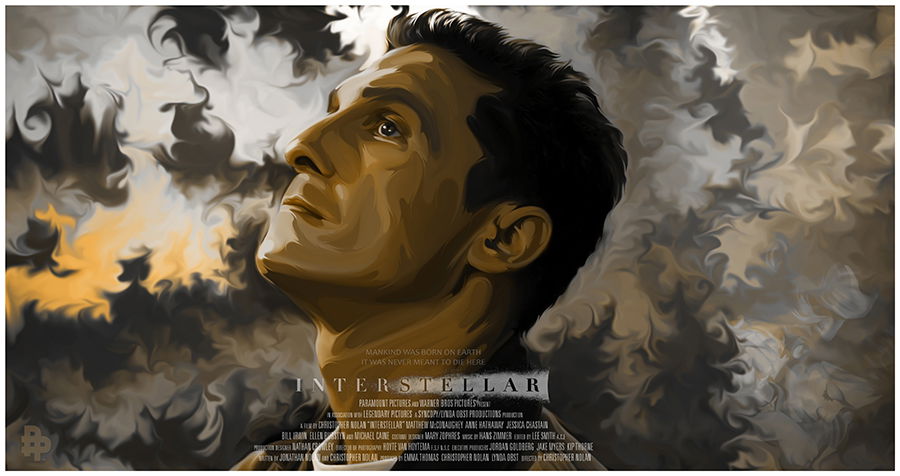 Joe Vetoe – USA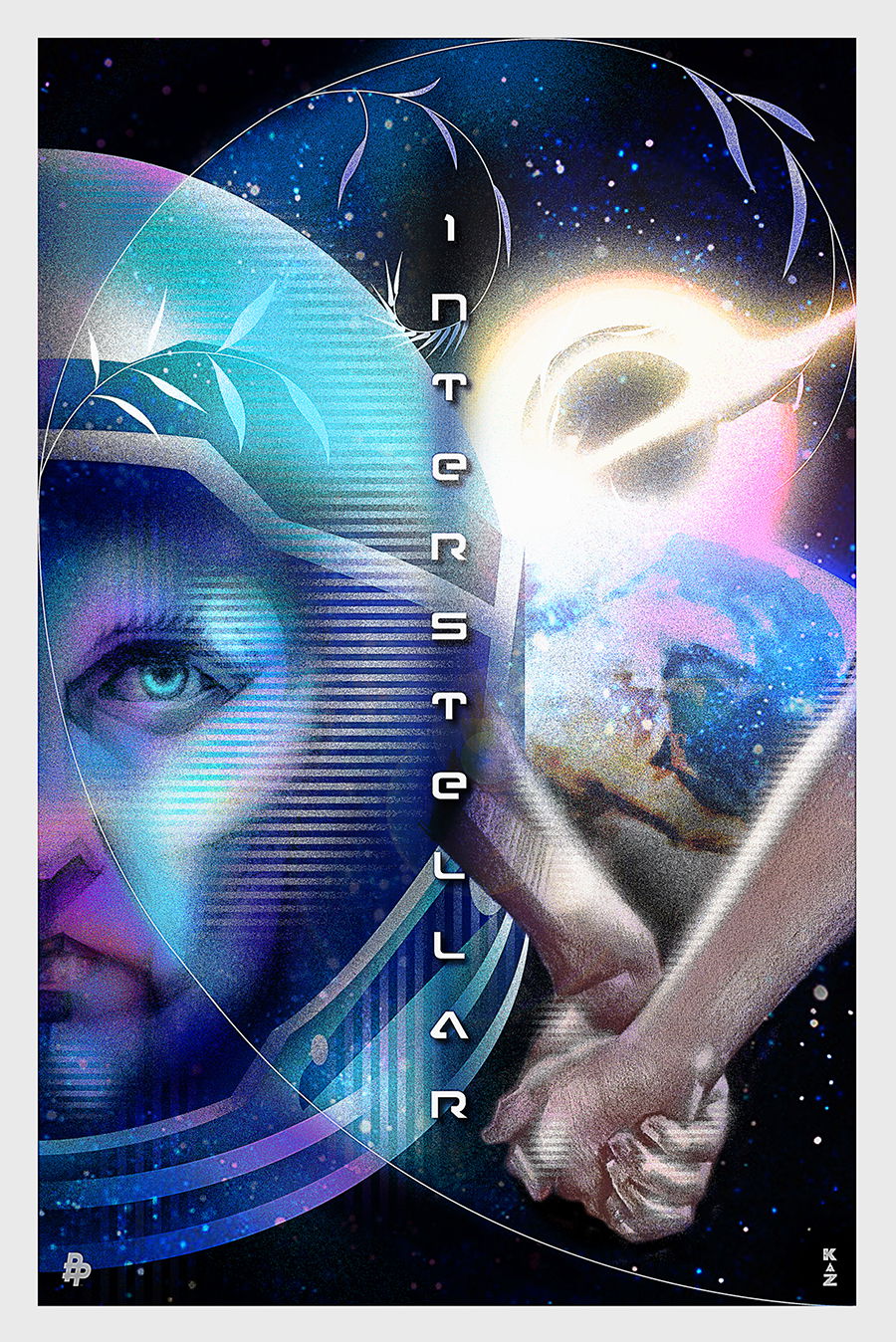 Kaz Oomori – Japan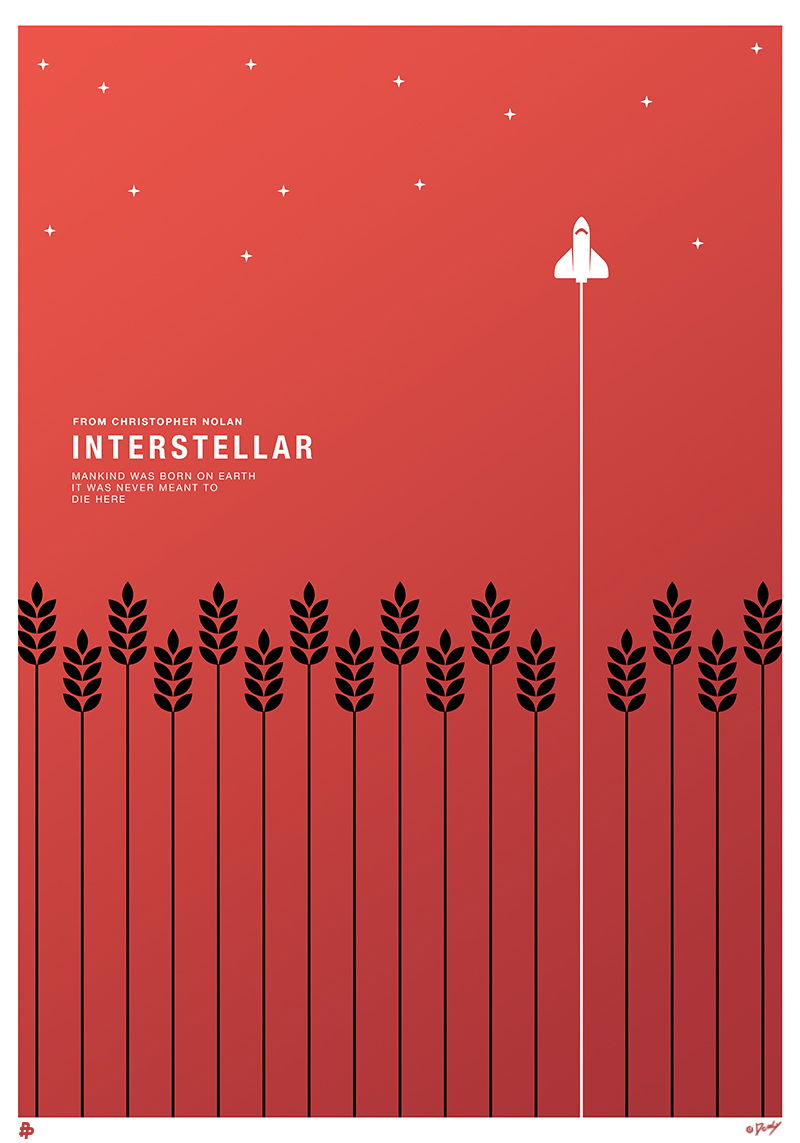 Doaly – U.K.   Looks like Doaly is up to his old shenanigans again with multiple prints per project.  This time out he did some stuff outside the box from normal Poster Posse projects, here is what he had to say about it.  "As well as a poster I wanted to create some real world items from the universe that Nolan has created. Space missions have always been national events which have been commemorated, I therefore decided to create mission badges that the astronauts would wear as well as a set of commemorative stamps "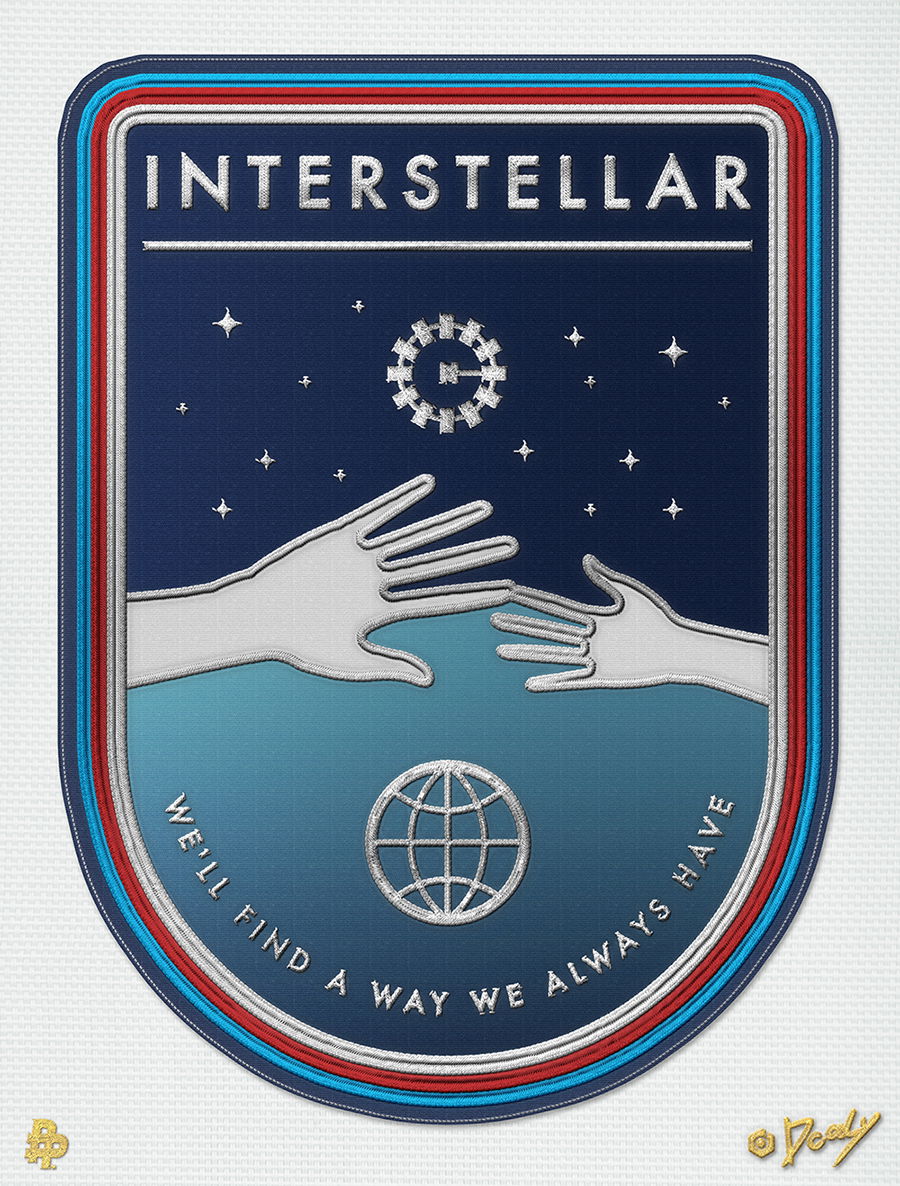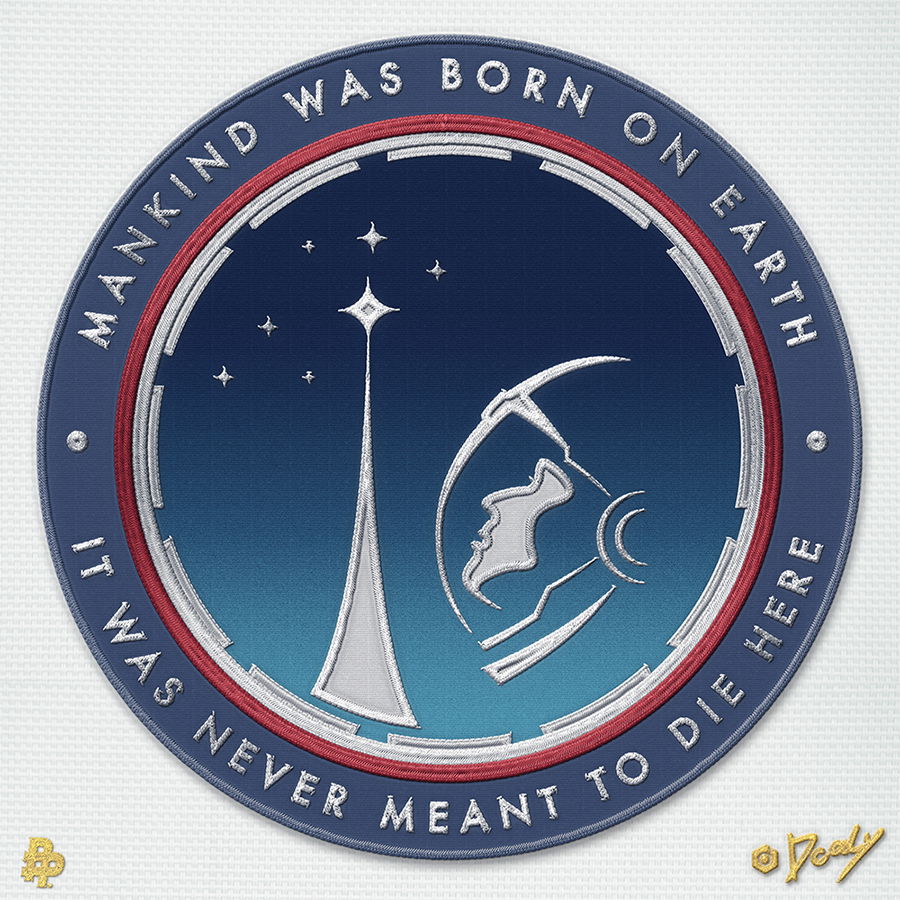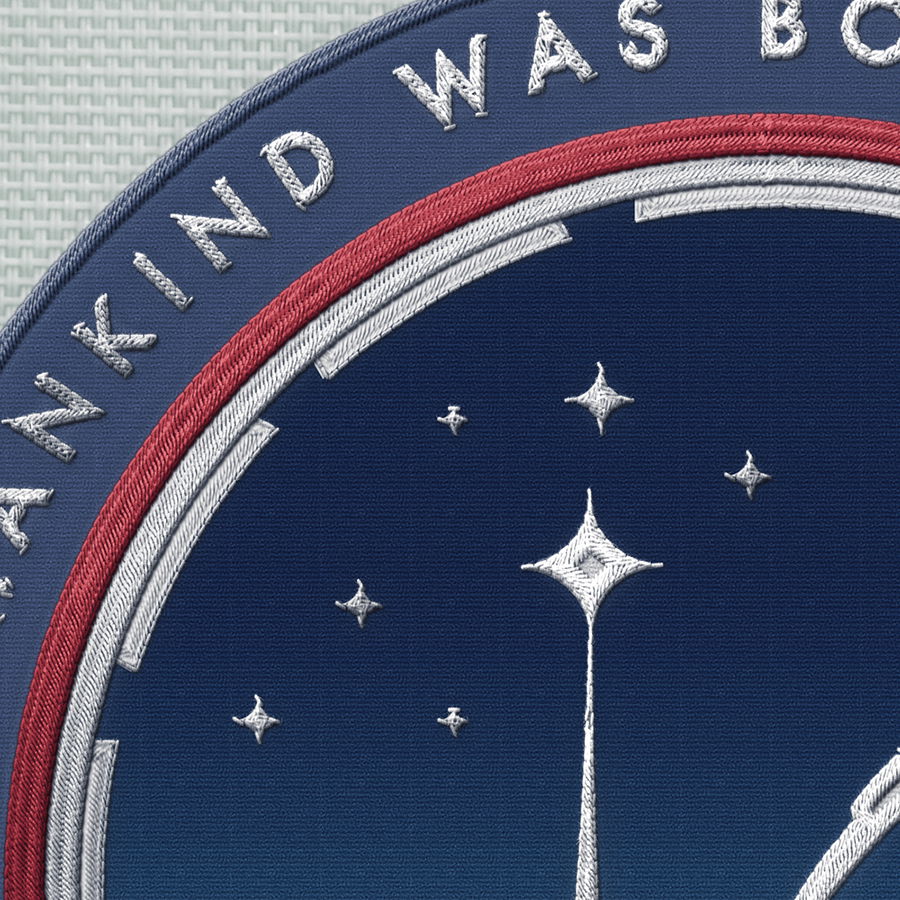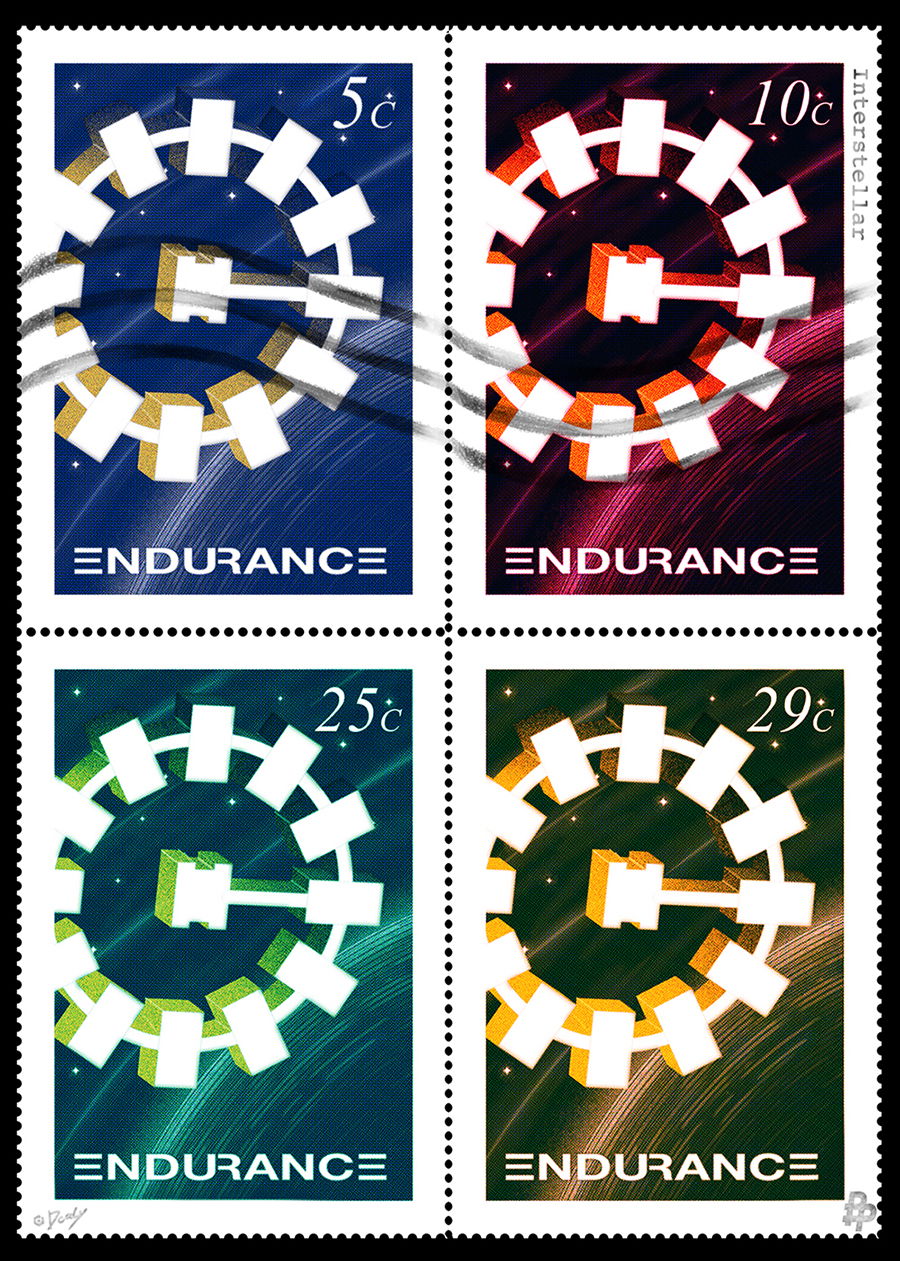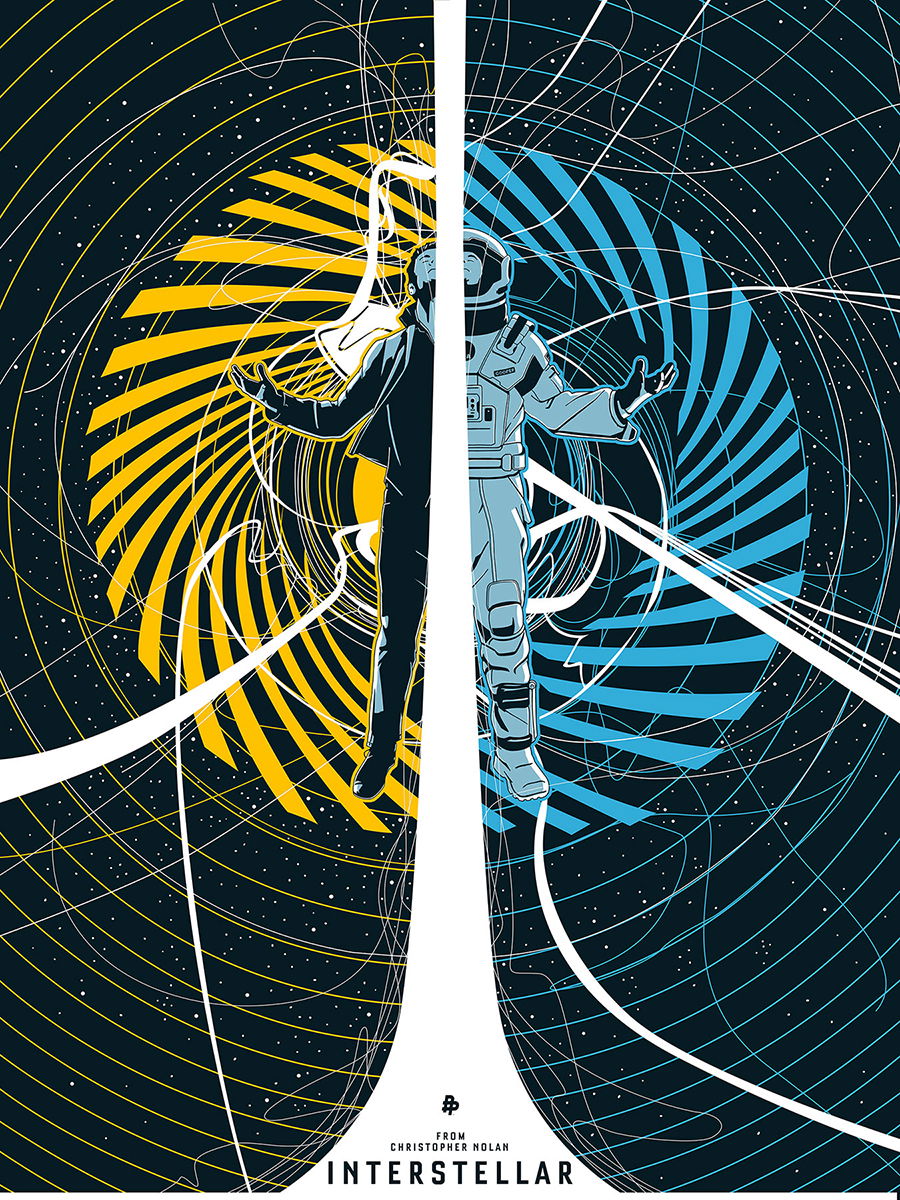 The Dark Inker – U.K.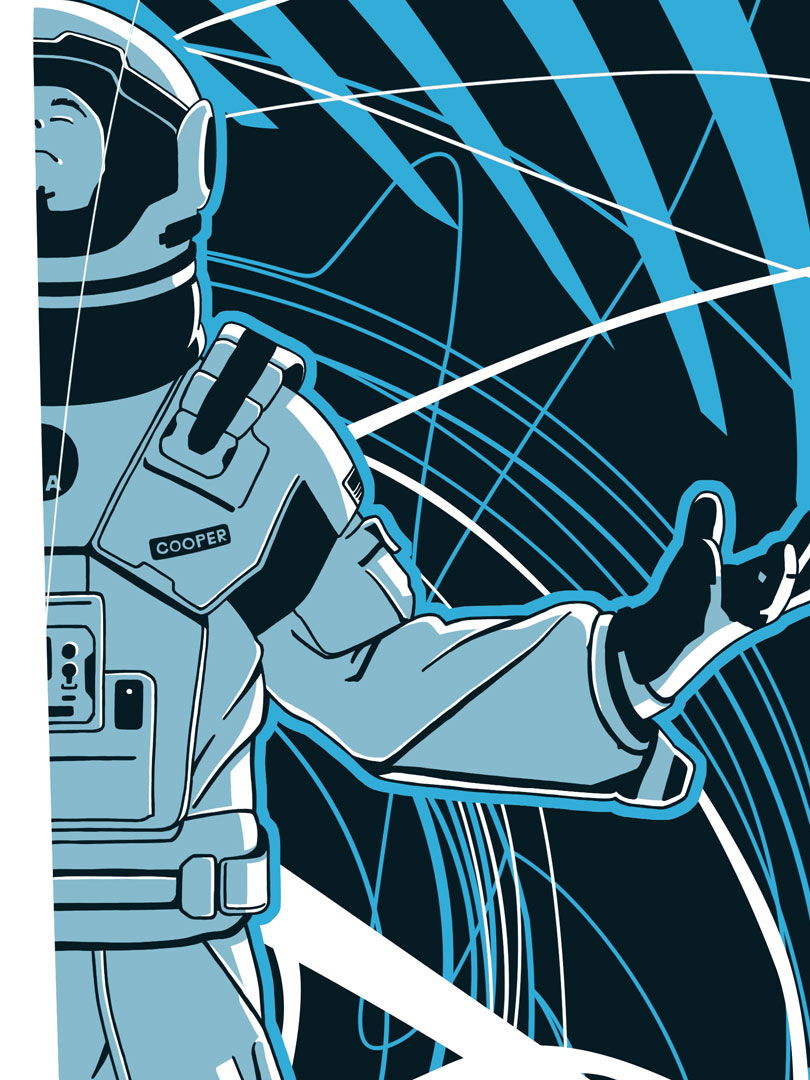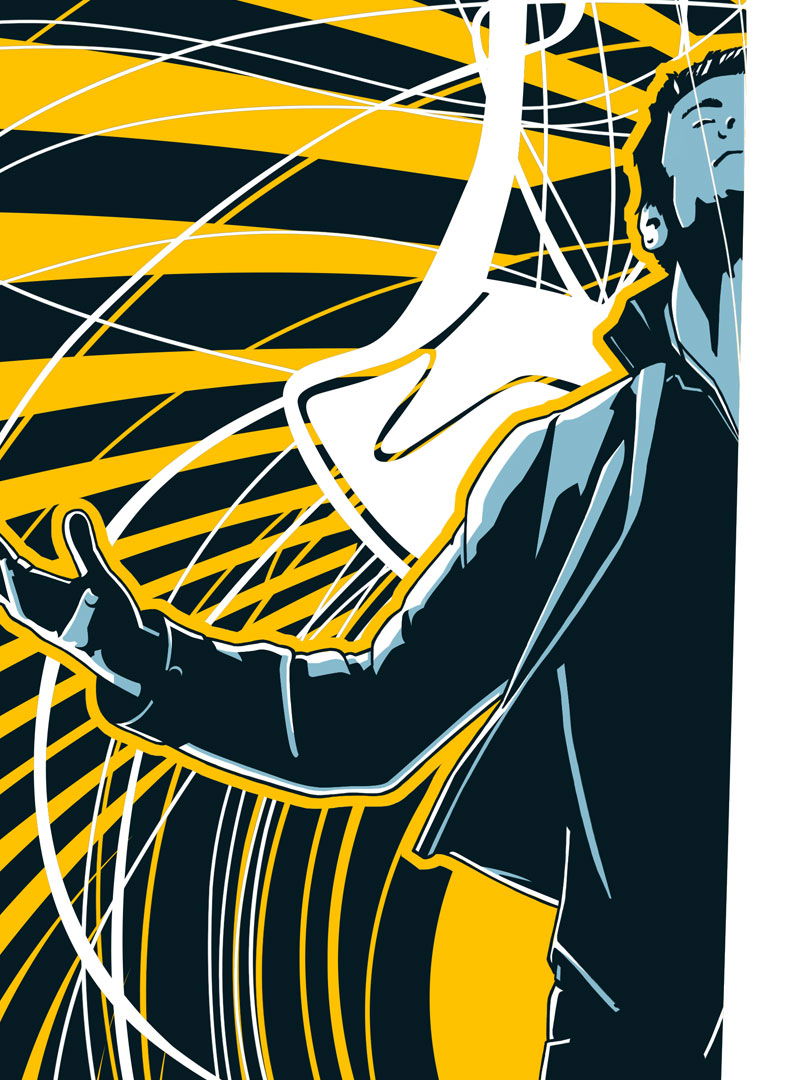 Let us know what you think down in the comments section below check out PHASE 2.