"I used to love traveling on the trains from town to town. The hotels… brass spittoons in the lobbies, brass beds in the rooms. It was the crowd, rising to their feet when the ball was hit deep. Shoot, I'd play for nothing!"
– Shoeless Joe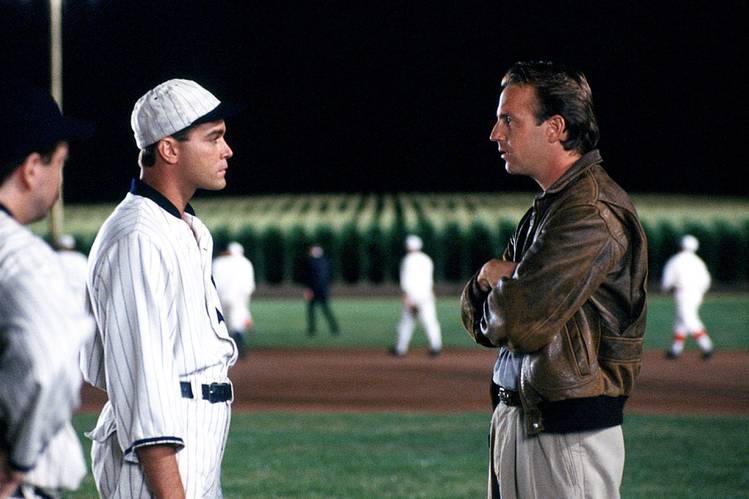 Back in 1989, "Field of Dreams" instantly became one of my favorite sport films of all-time and remains so to this day.  It's a timeless classic that still gives me goosebumps and even brings a tear to my eye.  Yes, there are a TON of other story lines within the film but the love of baseball resonates loud and clear.  Based off the book, "Shoeless Joe" by W.P. Kinsella the film touts an impressive cast that includes Kevin Costner, Amy Madigan, James Earl Jones, Ray Liotta and Burt Lancaster.
New York native and artist, Robert Bruno has a strong, driving passion for both sports and art and his latest project perfectly melds these two into one glorious image.  Here is an up close look at our new favorite poster, "Field of Dreams" by Robert Bruno.

As you can see, Robert has done an outstanding job at capturing the likeness for each of the main characters in the film.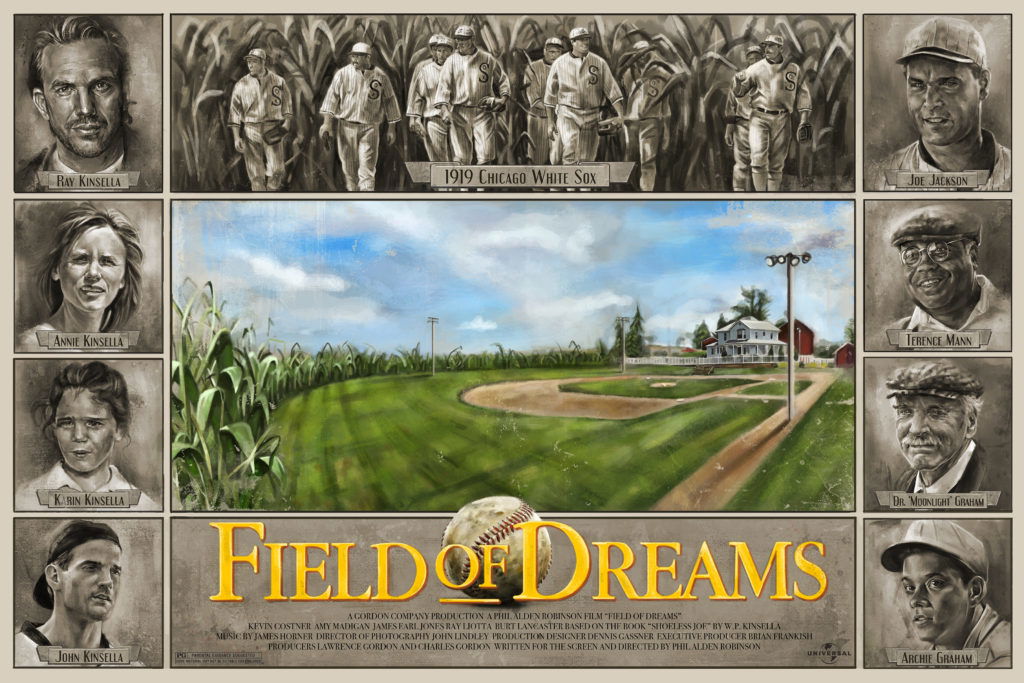 Save