Established in 1966, the Miami Dolphins are the oldest AFC team in the south.  In 1972, the Dolphins completed the NFL's only perfect season culminating in a Super Bowl win, winning all 14 of its regular-season games, both of its NFL playoff games, and also Super Bowl VII. The Dolphins thus became the first NFL team to accomplish a perfect regular season.  Needless to say, they have a proud history and a lot of hall of famers have graced the hallowed grounds of Sun Life Stadium.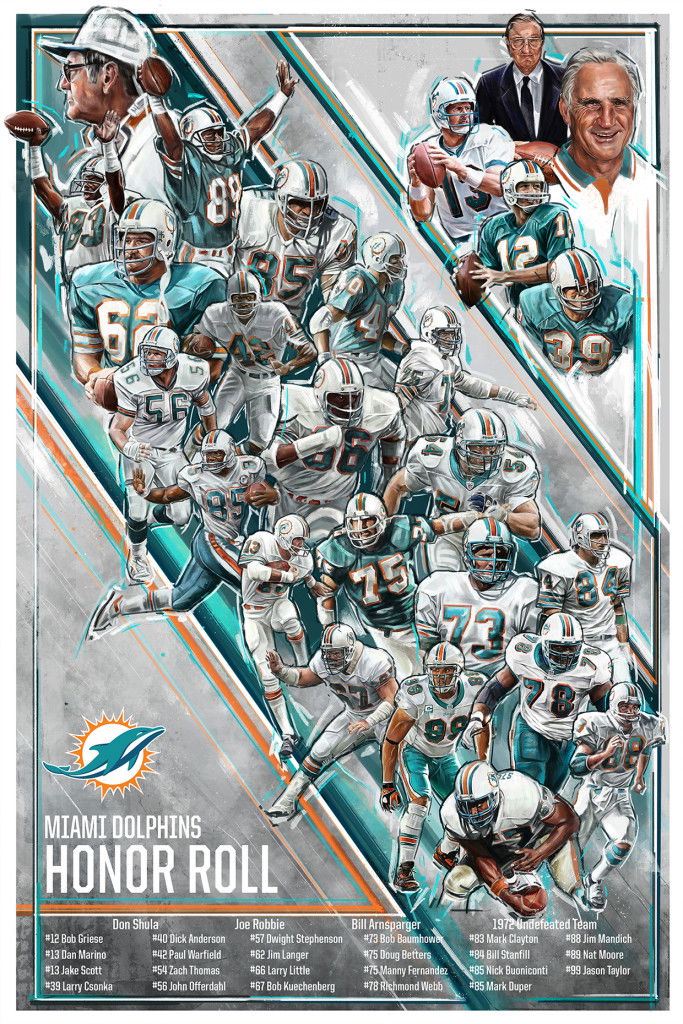 Miami Dolphins 2014 Honor Roll Lithograph

Robert Bruno was recently commissioned by the team to create a unique image to be used as a limited edition lithograph and as a program cover for for their final game of the season.  Given Robert's passion for anything sports, this was an amazing opportunity to work with the NFL franchise made famous by football legends like Don Shula, Larry Csonka, Bob Griese and of course, Dan Marino.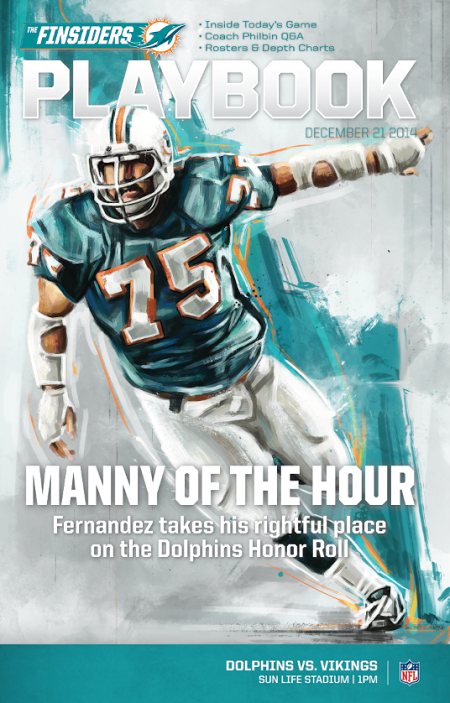 Here is what Robert had to say about the project over on his OFFICIAL BEHANCE page.  I was recently commissioned by the Miami Dolphins to create a commemorative Lithograph featuring the teams 26 'Honor Roll' members and 2014 Inductee, # 75 – Manny Fernandez.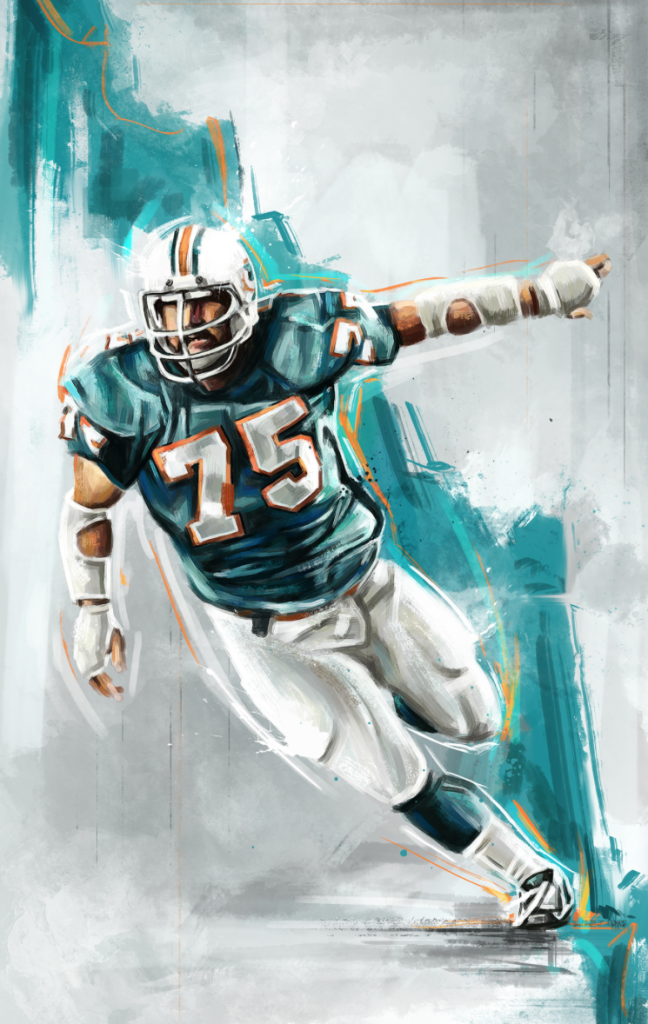 I was tasked with composing all 26 players in a cohesive and readable design in which no player seemed more important then the next. The final poster was printed as a Limited Edition Lithograph for the Honor Roll Members, players families, and select fans.- Robert Bruno
Don Shula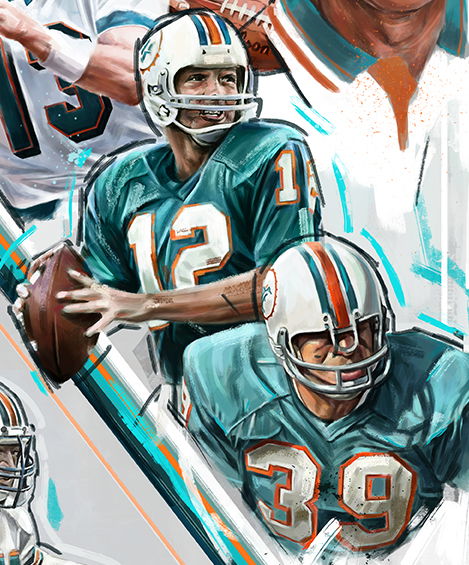 Bob Griese & Larry Csonka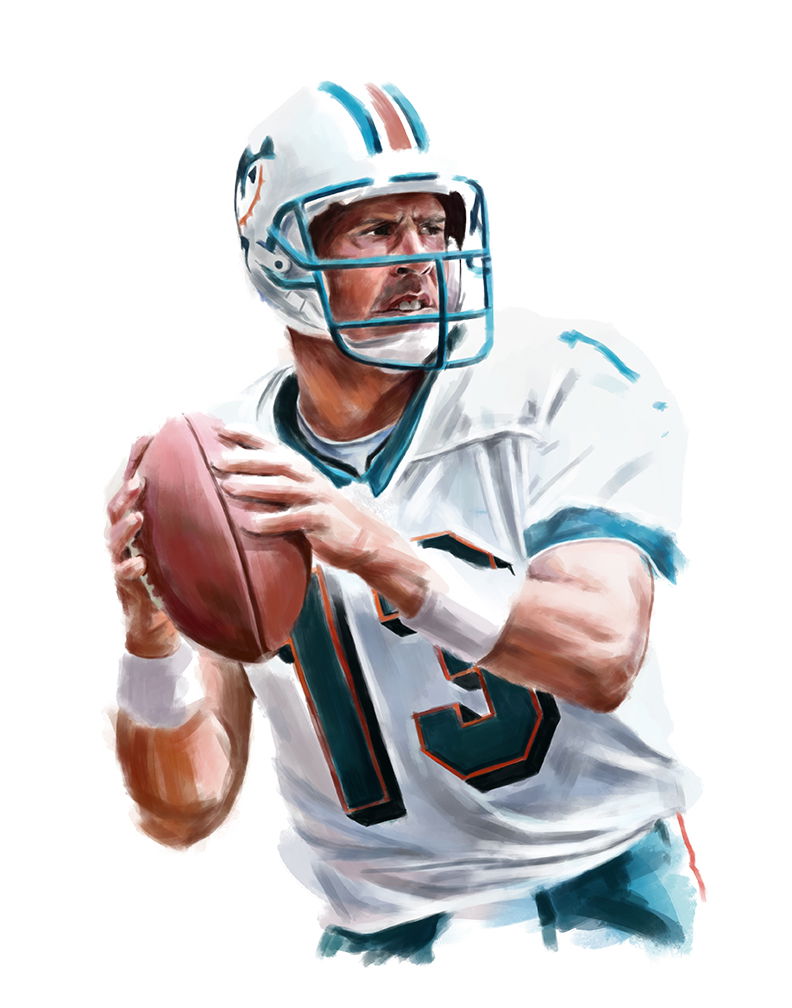 Dan Marino
To make these lithographs even more special several honor roll members took the time to sign them.  Be sure to head over to Robert's OFFICIAL WEBSITE to sign up for his newsletter.  You never know what you may have a chance to win or learn about before everyone else.