"Gentlemen! You shall always remember this as the day that you almost caught Captain Jack Sparrow!"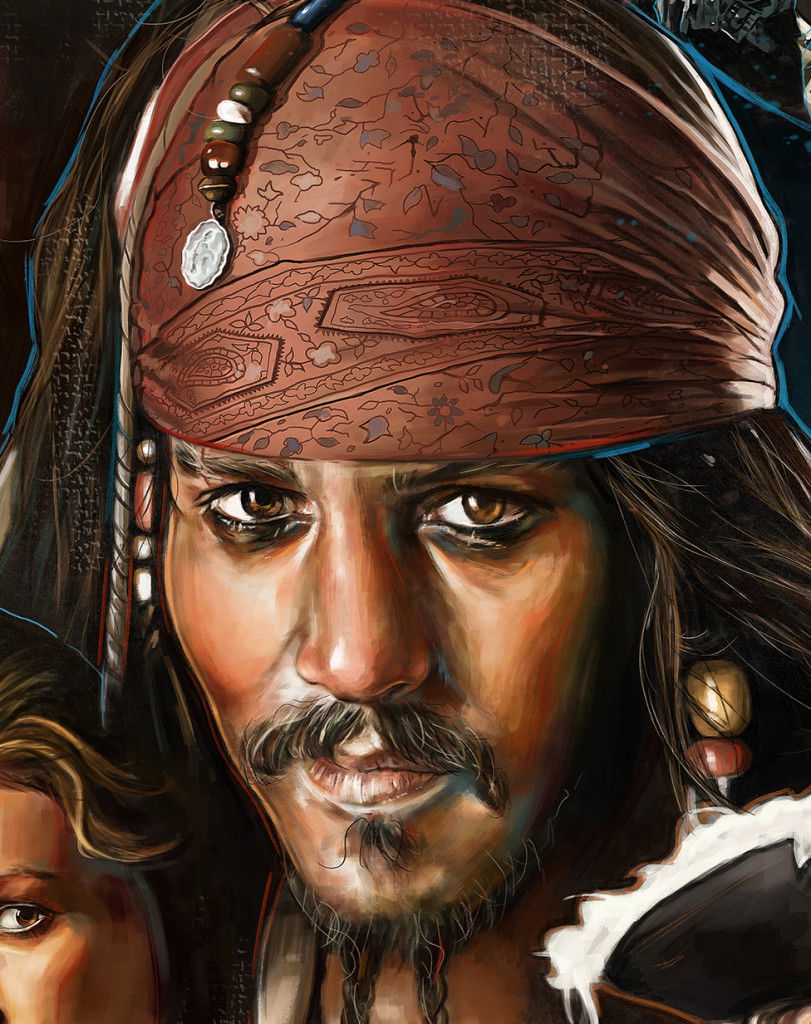 Directed by Gore Verbinski, 2003's "Pirates of the Caribbean: The Curse of the Black Pearl" was the first in a series of swashbuckling tales staring Johnny Depp as Captain Jack Sparrow.  With a brilliant supporting cast including: Geoffrey Rush, Orlando Bloom, and Keira Knightley, the film absolutely crushed it at the box office bringing in over $653 million dollars and spawning subsequent films in the series that have won the hearts of fans all over the world.
New York native Robert Bruno has just completed a fantastic tribute to the film with a new poster that he revealed over on his OFFICIAL BEHANCE PAGE.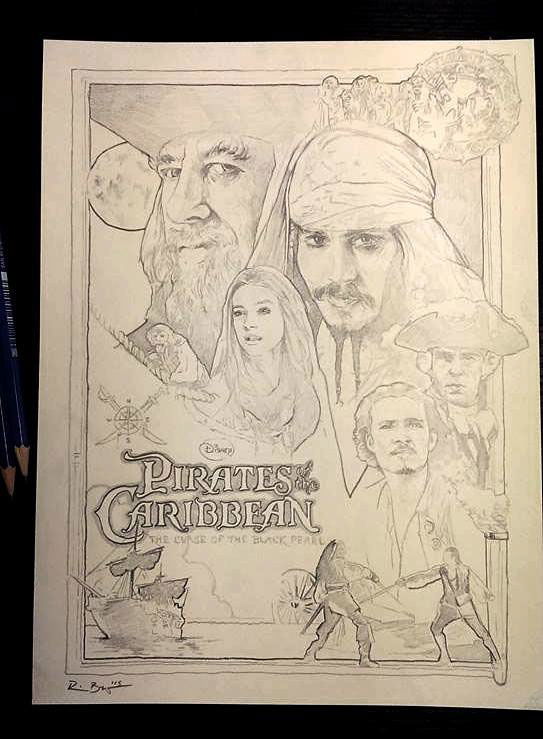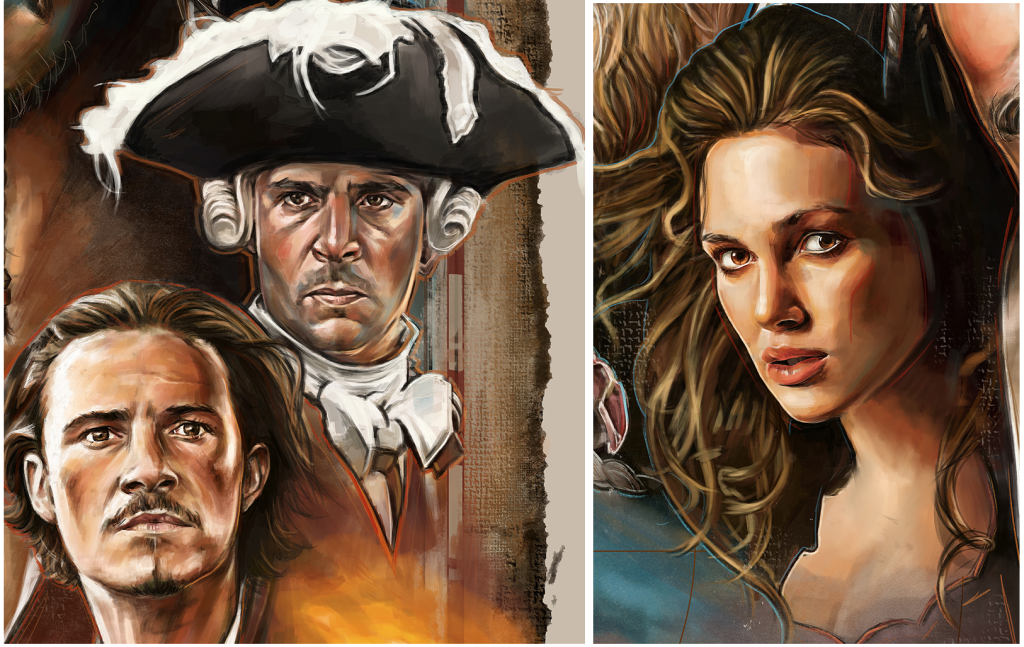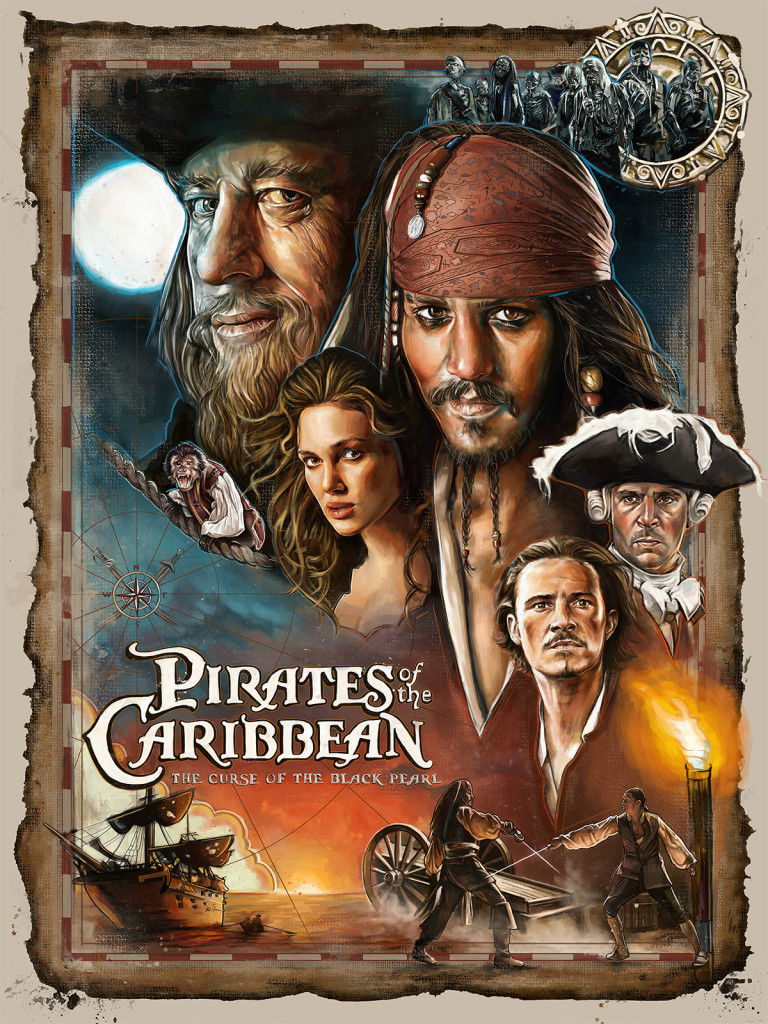 You can follow Robert on TWITTER to find out more about this print and be SURE to go through the rest of his OFFICIAL BEHANCE PAGE to see the rest of his incredible portfolio.