"You  tell  them  I'm  coming,  and hells  coming  with  me!"
I know, I know, pretty harsh but that is part of the allure of setting up a commission.  You are guaranteed to get something unique, highly desirable and if it's REALLY good, desperately sought after. Artist Robert Bruno has accomplished all three things with his latest commission and 50 lucky folks will soon have this tribute on their walls.  Robert was asked by a small group of fans to come up with an image for the 1993, action-drama western, "Tombstone."

Packed with star power including, Kurt Russell, Michael Beihn, Sam Elliott, Bill Paxton, Powers Boothe, Thomas Haden Church, and our favorite, Val Kilmer as Doc Holiday, the movie tells the story of retired lawmaker Wyatt Earp, trying to find peace in the city of Tombstone.  Things don't go as he wishes and we get an upclose look at the famous showdown at the OK Corral.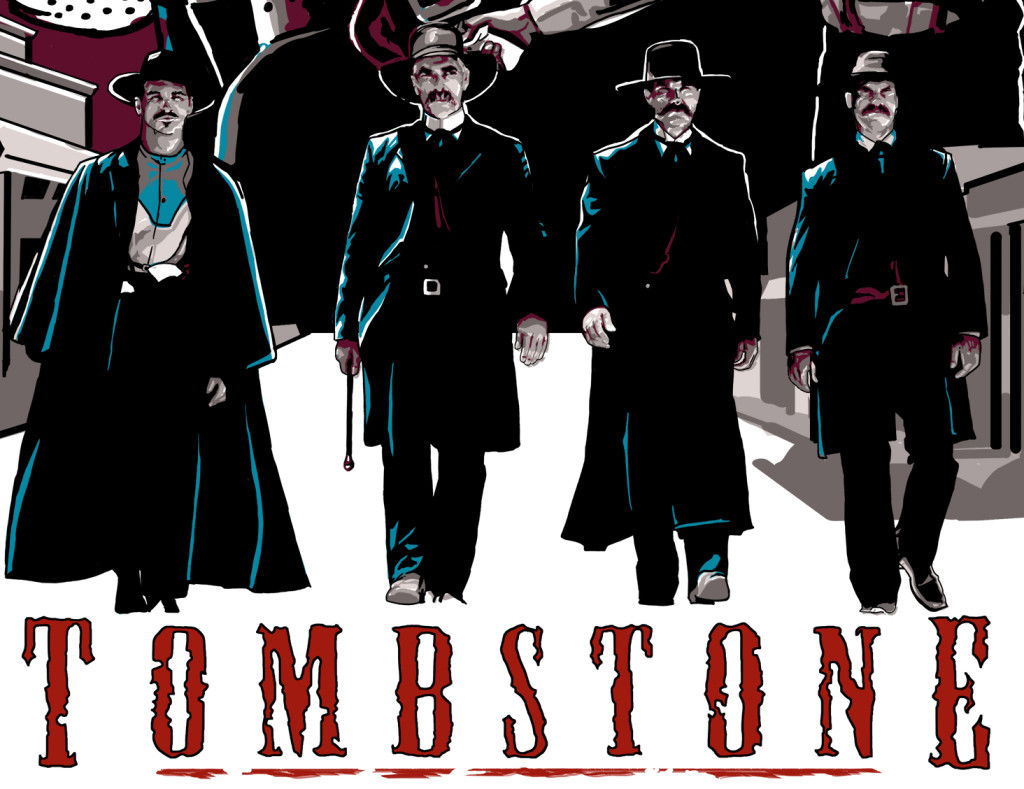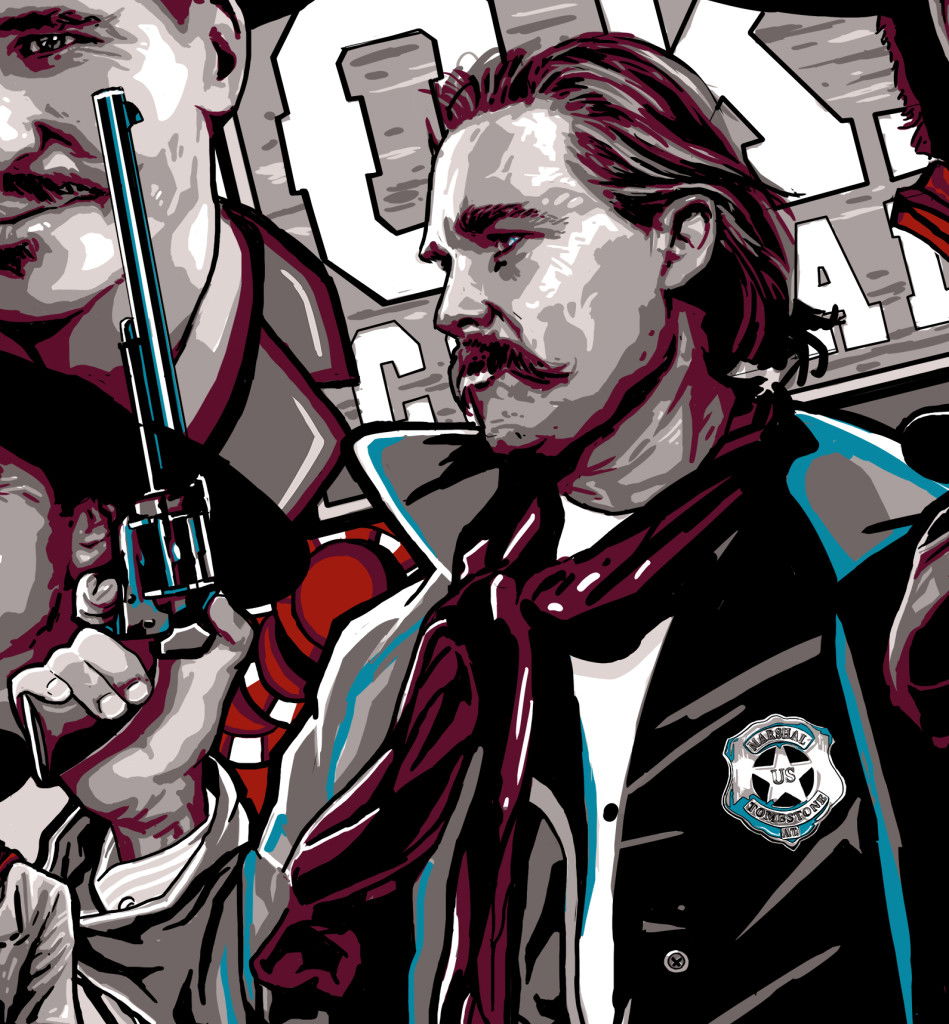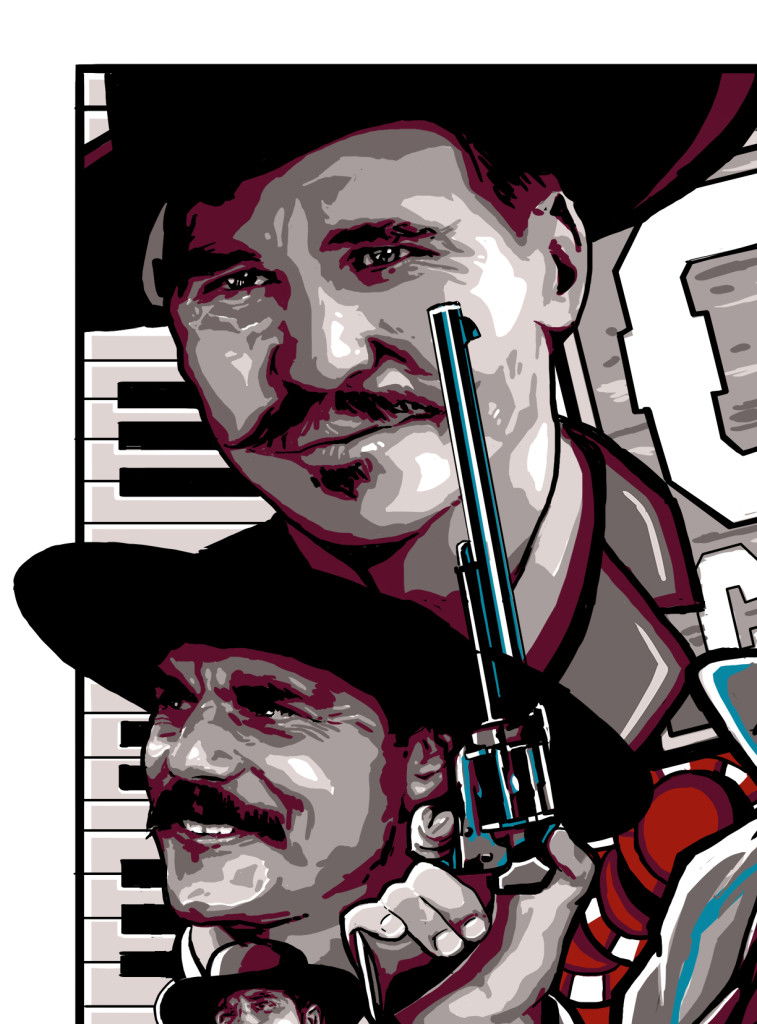 Take a look at some closeups of Robert's fantastic work and hear what he has to say about the project.  'Tombstone is a classic western filled with a stellar cast and some of the most memorable quotes and one liners. Val Kilmer delivers an Oscar caliber performance as Doc Holiday and Kurt Russel, Michael Biehn and Powers Booth all do due diligence to the Outlaws and Lawmen they portray!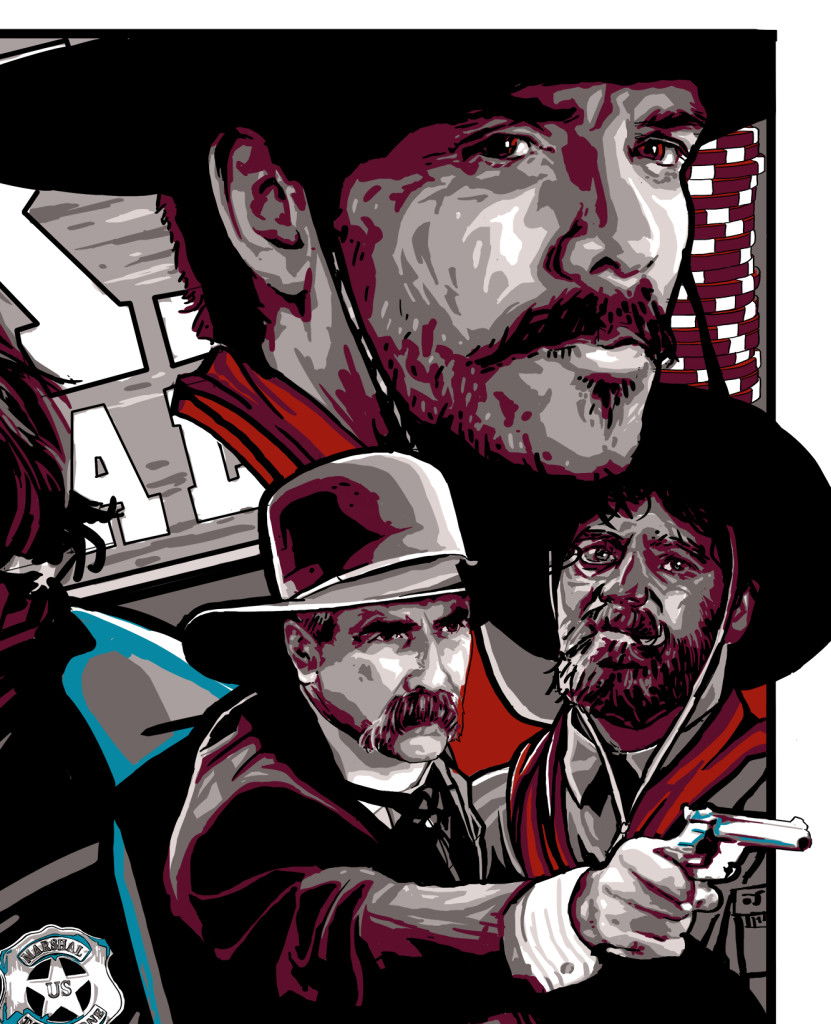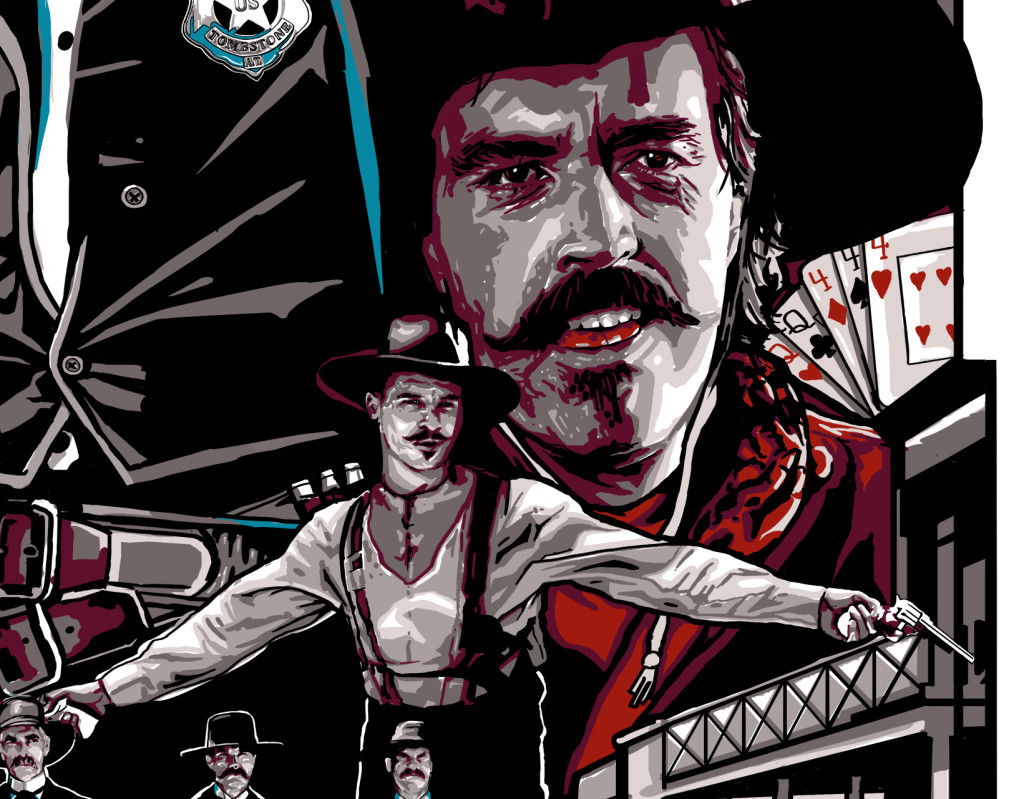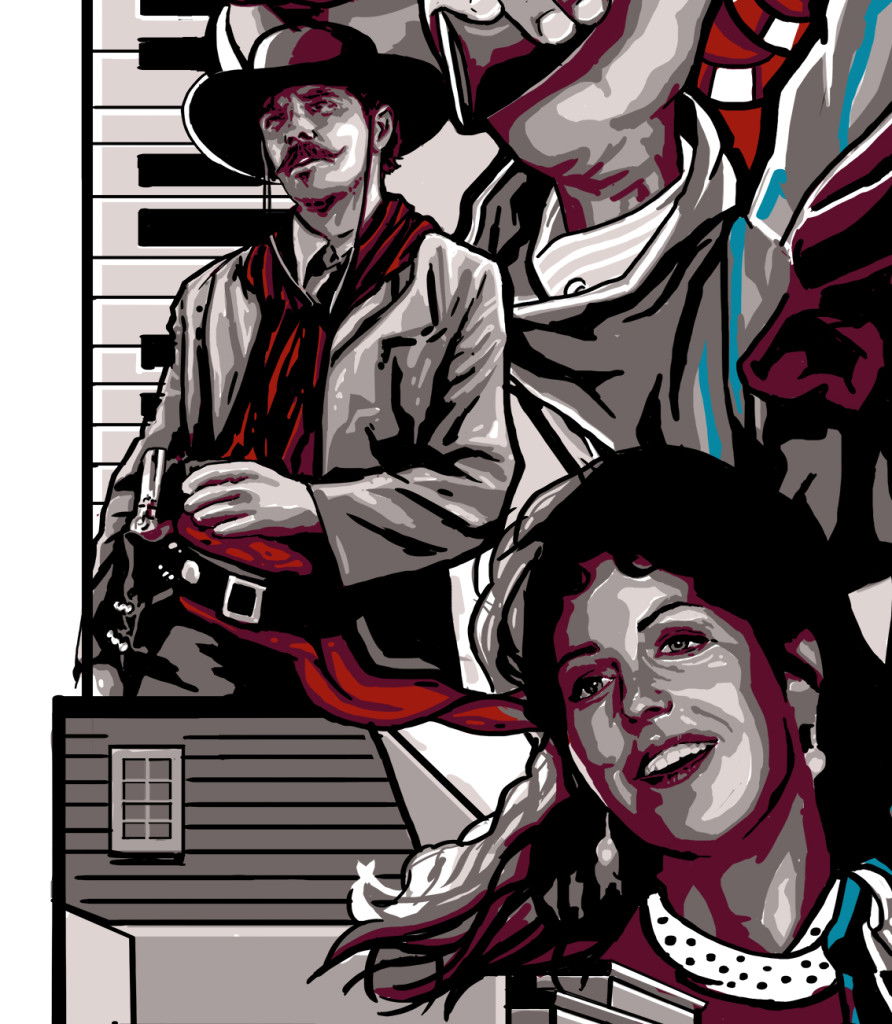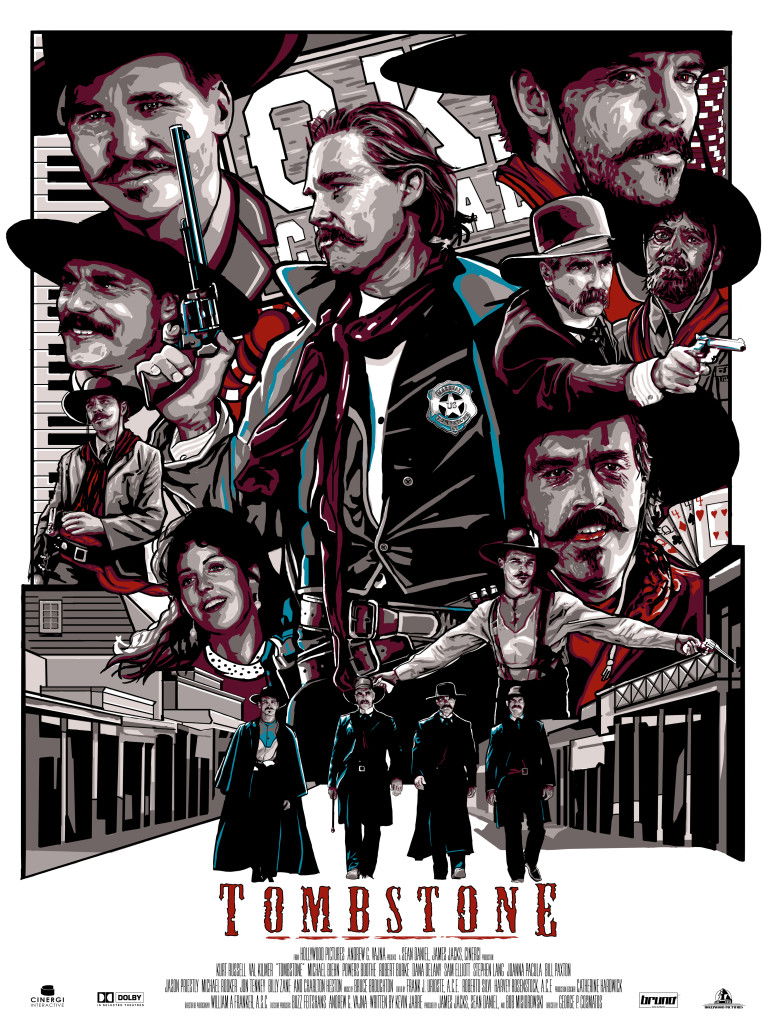 "Tombstone" by Robert Bruno
Now I know we said "
You can't have it
" at the beginning BUT….Robert has just stated that he will be releasing a very limited number of artist proofs of this one in the near future!  Be sure to
follow him on TWITTER
for an update on that and head over to his
OFFICIAL WEBSITE
to sign up for his newsletter.  You never know, he MAY give subscribers the inside track on when these will become available.  If there is a way to get a leg up on this one then….
"I'm your huckleberry."